Hello everyone! I've converted @michalmuskala's wonderful Elixir Jason library to Erlang.
It has a smaller feature-set compared to Jason, see the README for details there.
Why convert Jason to Erlang?
I wanted to use Jason from within Gleam and Erlang projects without pulling in the Elixir compiler and standard library.
I wanted a fast JSON library to which I could add an API that does not work by traversing maps and lists created from Erlang, as I think this would be more suited to Gleam.
How does it perform?
In my benchmarking I found Thoas to use the same amount of memory as Jason while being a few percent faster or slower, which I expect is due to my development machine being a bit noisy.
Here it is compared to jsone and jsx.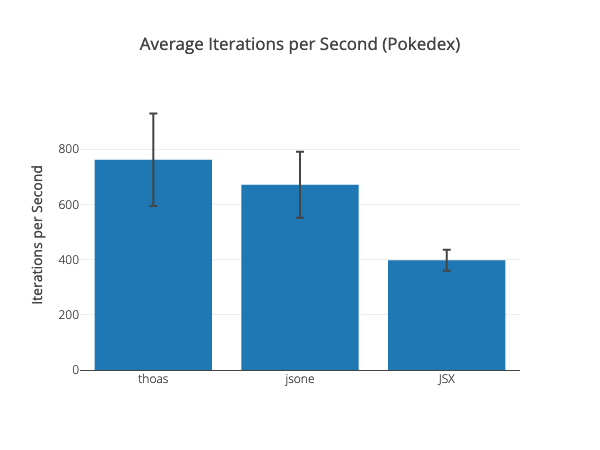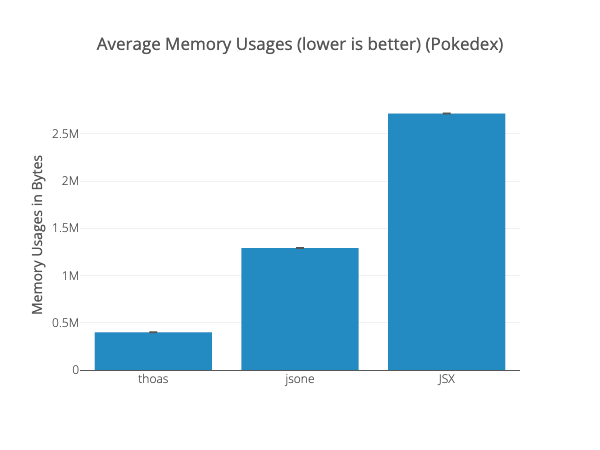 ##### With input Pokedex #####
Name            ips        average  deviation         median         99th %
thoas        762.02        1.31 ms    ±21.99%        1.28 ms        1.61 ms
jsone        671.54        1.49 ms    ±17.81%        1.43 ms        1.93 ms
JSX          398.03        2.51 ms     ±9.54%        2.44 ms        2.91 ms

Comparison: 
thoas        762.02
jsone        671.54 - 1.13x slower +0.177 ms
JSX          398.03 - 1.91x slower +1.20 ms

Memory usage statistics:

Name     Memory usage
thoas         0.38 MB
jsone         1.23 MB - 3.23x memory usage +0.85 MB
JSX           2.59 MB - 6.80x memory usage +2.21 MB

Thanks
All credit for this library goes to Michał and the Jason contributors, they did all the work.