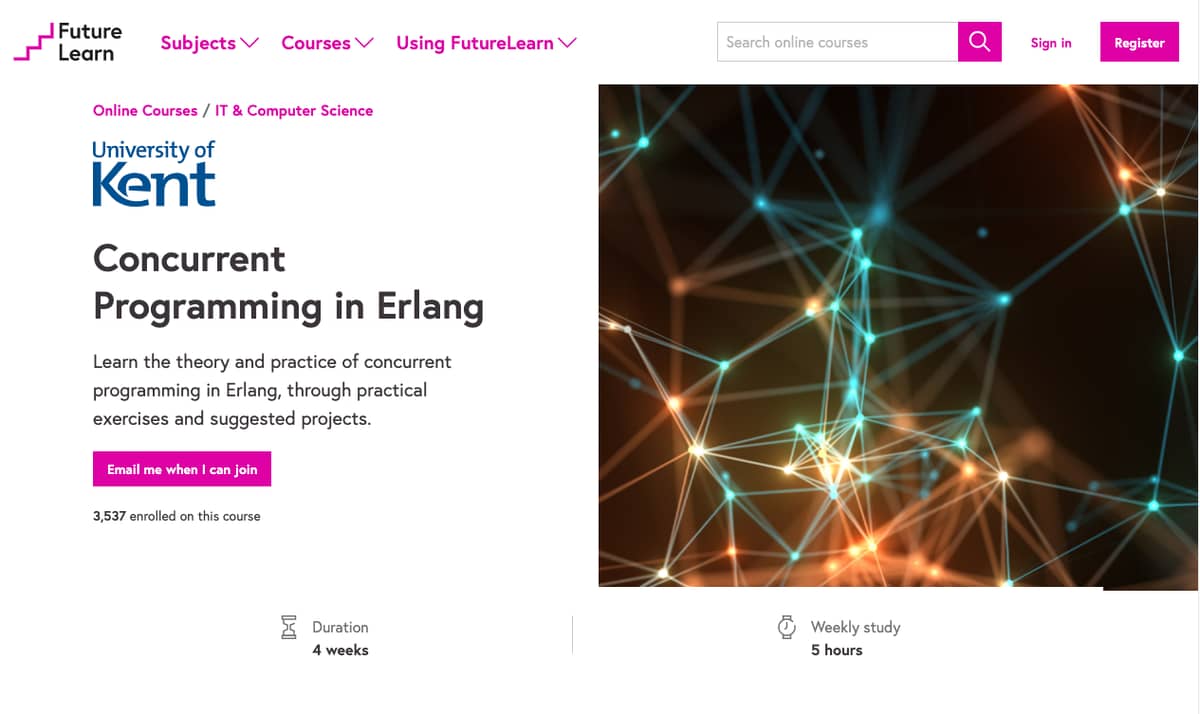 Concurrent functional programming is increasingly important in providing global-scale applications on the internet.

We combine the theory of concurrent programming with the practice of how that works in Erlang. You'll get the opportunity to reinforce what you learn through practical exercises and more substantial, optional practical projects.

Functional programming has been a strength the University of Kent for the last 30 years. Throughout the course, you'll learn with Simon Thompson – co-author of one of the standard introductions to Erlang, O'Reilly Media's Erlang Programming.
The live version is offered by Simon Thompson (@simonthompson) at FutureLearn. There is also a pre-recorded version at Kent University's YouTube channel, embedded below in the post.
---
By Dr. Joe Armstrong, one of the most talented computer scientists, the co-designer of Erlang and author of the book Programming Erlang, who died in 2019 and will be remembered and missed for decades.